3D Digitization: enter a new space-time

The Captiva360 service from Archéotech SA implements pioneering technologies to model real spaces in 3D and visualize them on any online platform. A new era begins in terms of documenting, studying and sharing information linked to private or public heritage.
Simple and fast tools implementation
Our sensors – infrared camera and laser scanner, used in accordance with the needs – digitize with precision and model rapidly in 3D the inside spaces of your sites, combined with high definition color photography. Our operators steer and shift the sensors through the space as digitalization on the ground progresses. The various inputs are automatically georeferenced in relation to each other. For each position, the sensor records the space at 360 degrees on the horizontal plane and +80/-80 degrees on the vertical plane: duration of the recording, 60 seconds; range of 1 to 15 meters. The input is verified with a digital tablet connected to the sensor via Wi-Fi. The data is recorded in real time and stored in a secured data-center.
Global input, 3D virtual tour, time-saving
In less than 48 hours, you get the virtual tour and 3D model of your site online. The application's interface enables you to move through the app the same way as in Google Street View. The circles on the floor correspond to different positions of the sensor. Each position (station) can then be visualized at 360 degrees in the direction of the floor or the ceiling. The time taken for a site's digitization is very short, and quite inexpensive. The documentation of the volumes and every other elements of your site is very detailed and true to reality.
Avant-garde for studies and information sharing
The application documents all the visible elements with the possibility to add tags commenting the virtual tours and the 3D models to refer them, for instance, to online pages that describe such or such object. Sharing information between various contributors becomes easy. It is also possible to get high definition color pictures of any view, as well as 2D schematic plans. Scatter plots data of 3D models can easily be visualized on applications such as CAD, BIM, VR and AR with free software. From the 3D models, orthophotographs of excellent quality can be extracted. Every objects' dimension can be measured (precision +/– 10 cm on 10 m). The Captiva360 service from Archéotech SA uses cutting-edge technologies from renowned brands such as Matterport and Leica.
Multiple fields of application
Museums, monuments, exhibitions: for the general public and the professionals, chance to visit without moving; patrimonial study and memory; cultural mediation tool; interactive contents; archiving of temporary exhibits.
Proto-industrial and industrial heritage: scientific and ethnographic studies; complete documentation; patrimonial memory; information sharing and teamworking platform.
Public, private and business property: for architects, contracting authorities and all contributors involved in maintenance and restoration works; complete documentation «Raumbuch», information sharing and teamworking platform.
Curious about what Captiva360 can do for you? Ask us for a non-binding estimate: CAPTIVA360@archeotech.ch
Together, let's explore new angles.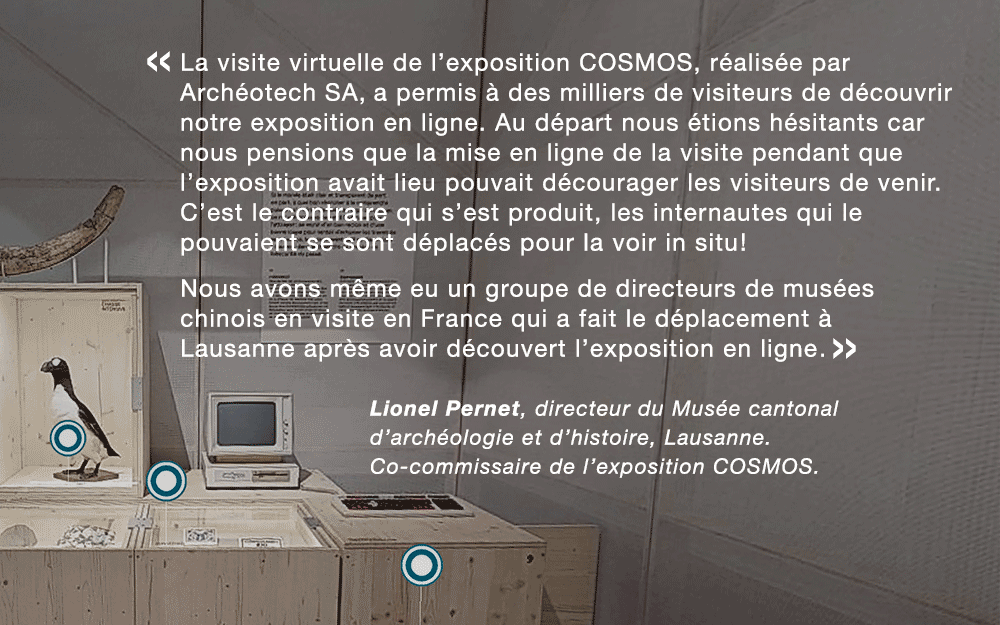 A decisive advantage to showcase your space
Access the virtual tours at any time from your computer, digital tablet or smartphone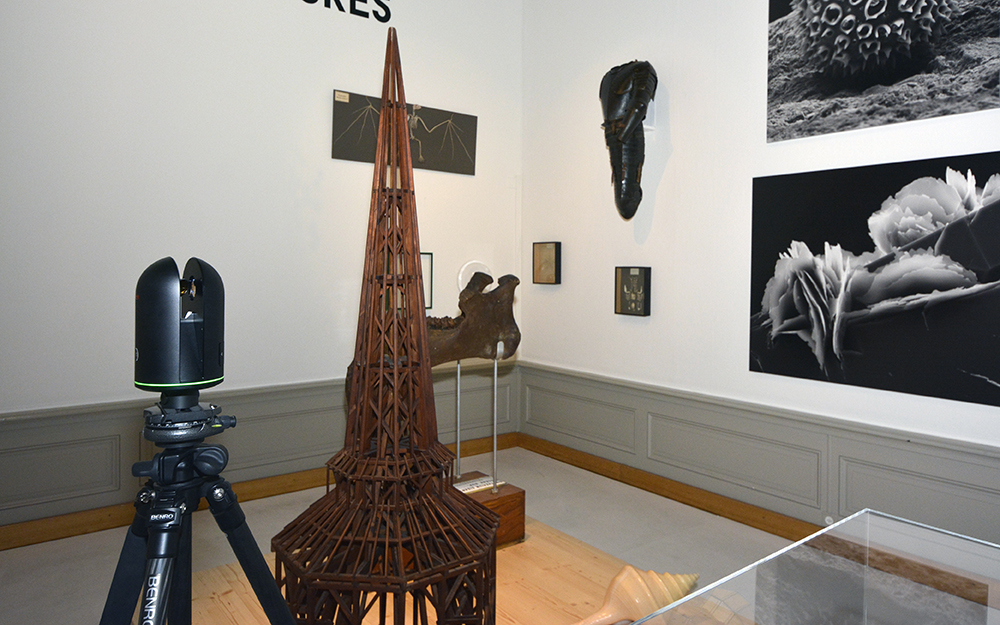 During the 3D digitization, our BLK360 and Matterport sensors record the space at 360 degrees for every position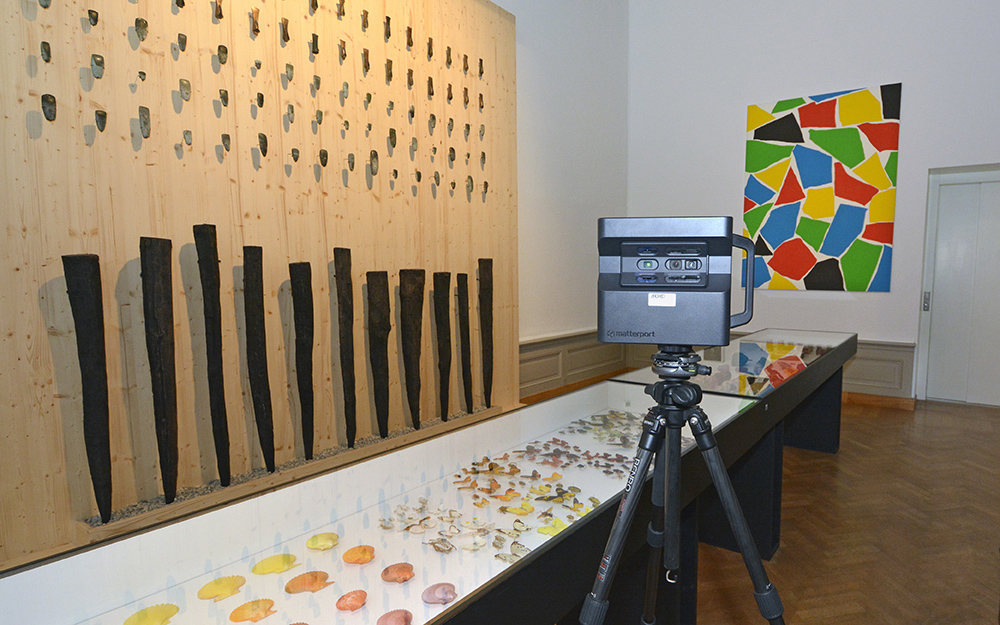 The Captiva360 service from Archéotech SA uses cutting-edge technologies from renowned brands such as Matterport and Leica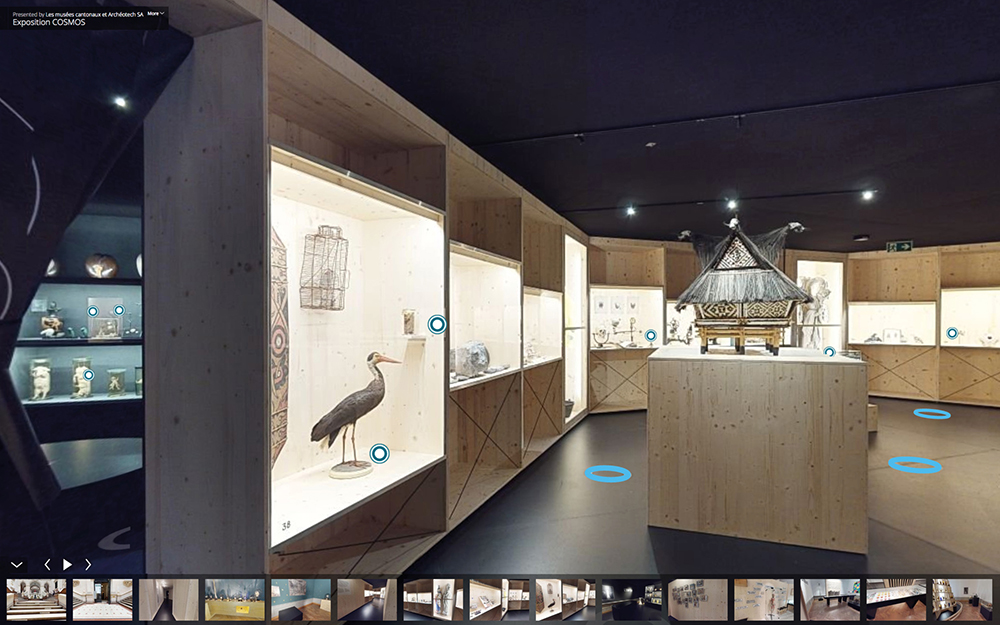 The blue circles on the floor correspond to different positions of the sensor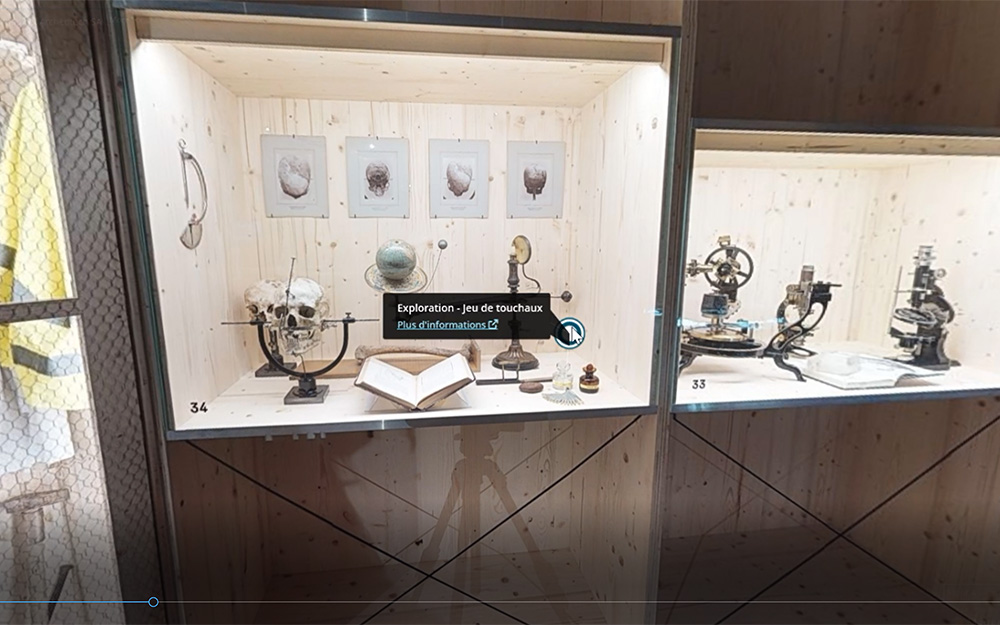 Adding tags describing such or such object with possible reference to online pages (click on the image to launch the video)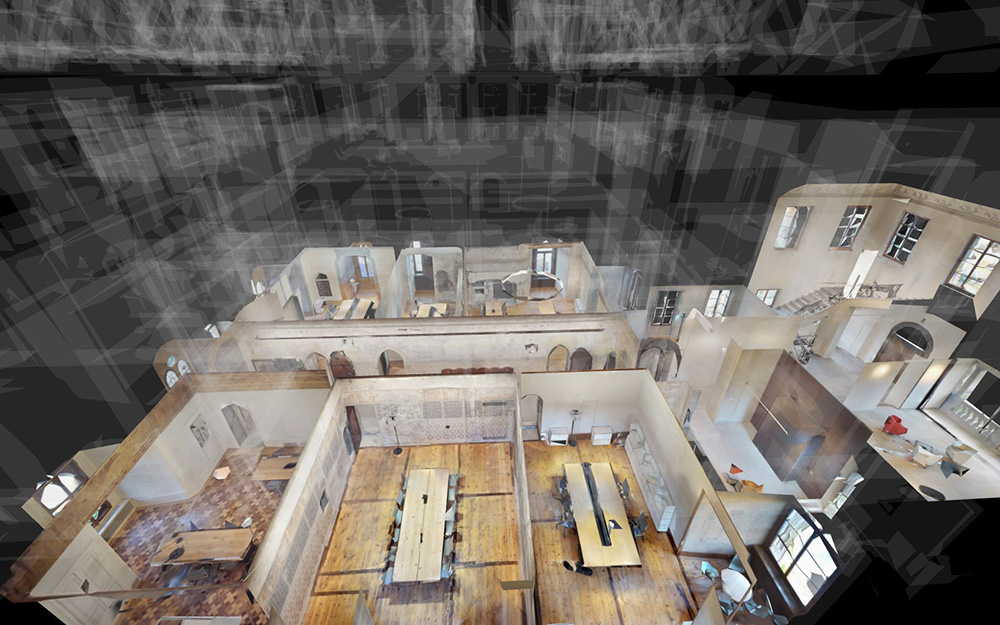 3D scatter plots of the cantonal castle, Lausanne (VD)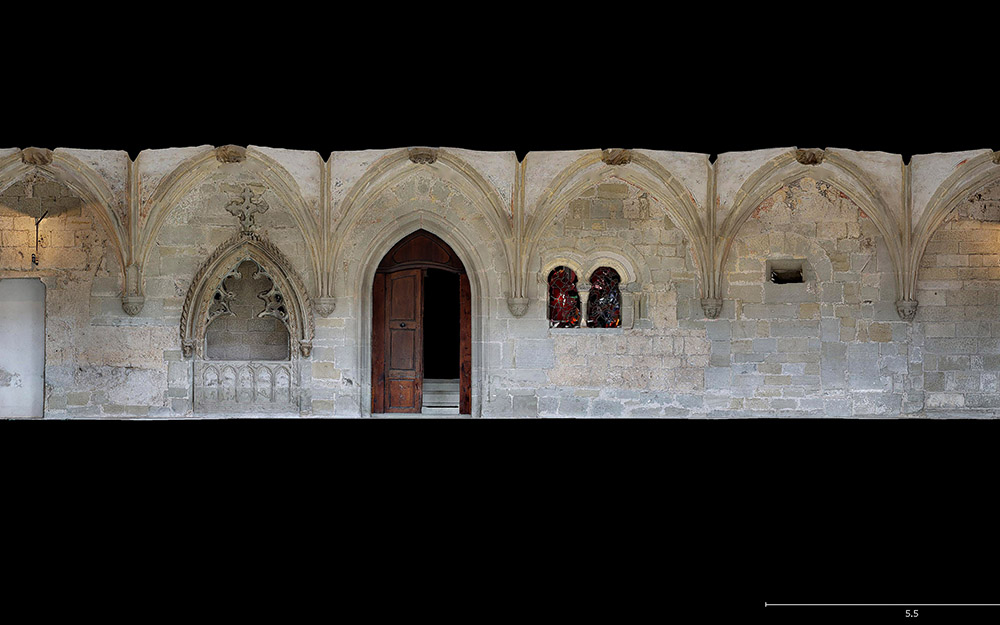 High definition orthophotography obtained from the 3D model