Preventive and salvage archaeology

Archéotech SA has carried out various interventions of preventive archaeology as part of public or private sites. These case files, although carried out in emergency, have allowed for amazing discoveries.
During the construction of the M2 metro in Lausanne, our company carried out the archaeological excavations of the Place de la Riponne's meridional part, the survey of the vestiges, as well as a historical research based on archival documents. These works helped complete the knowledge we had about a part of Old Lausanne's architectural history as we discovered the house said « of the Riponne » in an excellent state of conservation.
The networks restoration at the Rue des Moulins in Yverdon or at the Rue Haute in Grandson helped us know more about the development of these burgs during the medieval period.

Thanks to the skills of our staff in anthropology and the study of metal furniture, numerous studies of tombs have been carried out, thus enriching our knowledge of human occupation over time in French-speaking Switzerland.

Aigle (VD) - Excavation of an urban block dating from the 17th century
Vich (VD) - Excavations and anthropological study of a medieval cemetery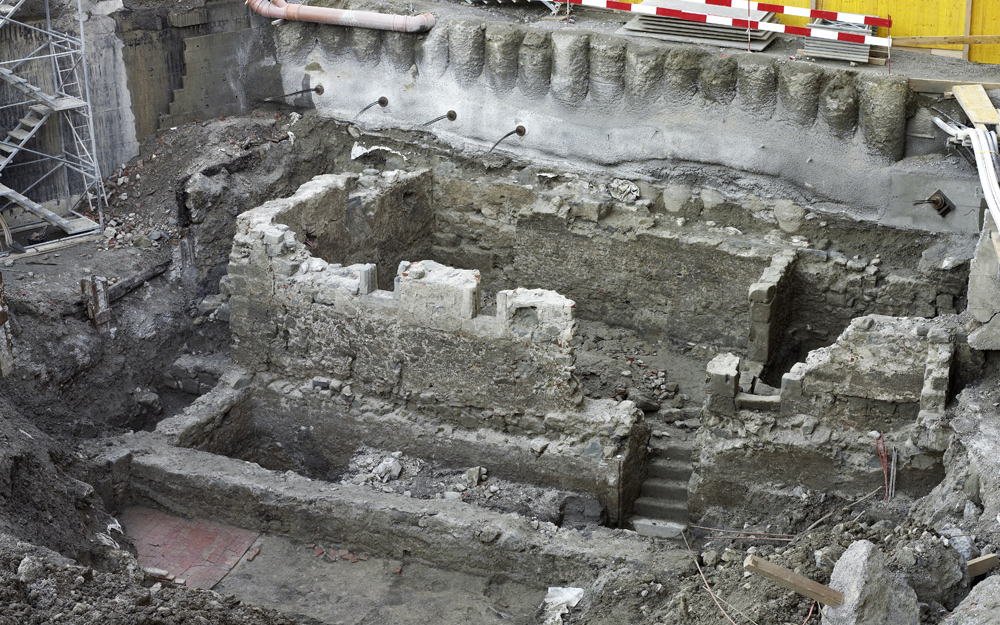 Lausanne, Riponne: excavations of the M2 metro - Riponne-Maurice Béjart
Apples (VD) - Excavation and study of three slab graves of a 7th century necropolis